»ART ECO MARKET« RECYCLING PROMOTION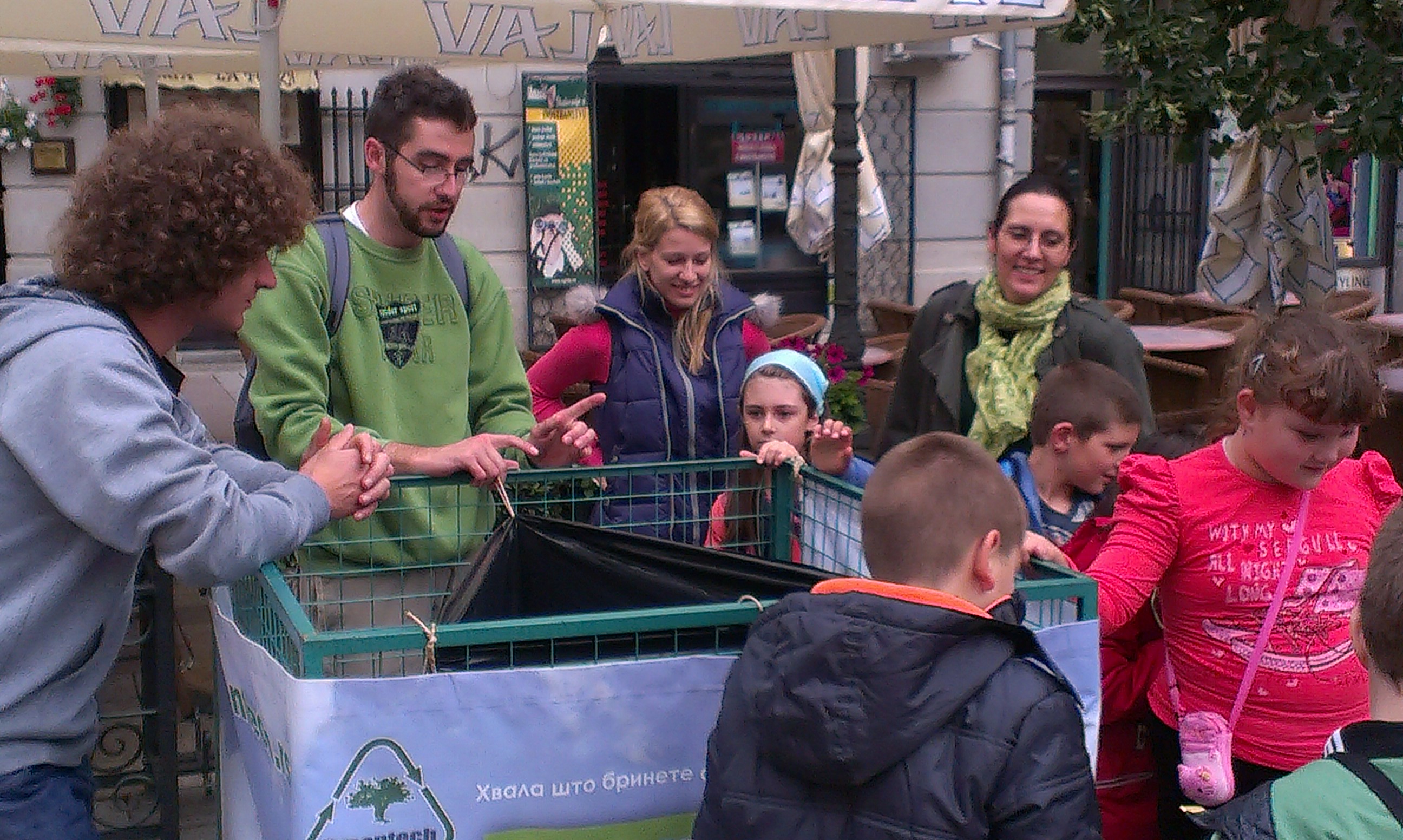 Greentech Ltd Novi Sad participated at Novi Sad Catholic churchyard (Katolička porta) held Art Eco Market event from May 31 until June 5, 2013 and organized by the Eco Concept Association from Novi Sad.
Despite the poor weather conditions number of Novi Sad citizens had the opportunity to learn about the importance of energy and water saving, waste recycling and environmental habits fostering during the event's 6-day duration. Novi Sad's Cultural Center Gallery was turned into "Up-cycling room" for the occasion, staging the unique recycling products exhibition – used aluminum cans made dress (designed by Ms. Tatjana Tatalović), used wooden pallets made bed, cardboard made armchair, etc.
Visitors were further able to purchase organic products, handicrafts and unique traditionally crafted products at the market boots. Cooperating with Greentech, Recan, and Božić i sinovi recycling companies, citizens of Novi Sad had the opportunity within the "Bring in and Take out" (bring in waste and take out knowledge) activity to bring their post-consumer packaging and electronic waste to be recycled, and in turn learn regarding the environmental protection recycling unavoidability and the ways for themselves to contribute to a cleaner and healthier environment in which they live.