News
GREENTECH SAD CONTINUED INVESTMENTS AIMING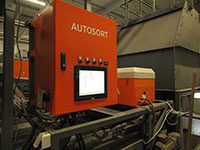 Greentech doo Novi Sad Greentech Ltd. Novi Sad continued investments aiming to further expand and improve production capacities within PET packaging recycling facility in Mladenovo near Backa Palanka.
End of August saw the installation completion for optical sorting and conveyor belt transportation systems, securing production process automation and resulting in faster and better PET packaging color quality sorting. Installed systems further improve removal of PVC packaging, PET-G and other types of unwanted packaging waste creating issues inside PET bottles recycling stream. Deployed technology facilitates production of PET flakes (A grade), intended for PET fiber and PET strapping tape (strap) production, with entire production cycle being further completed within the parent Green Group facilities.
Read more...
HALF A TON OF PACKAGING WASTE COLLECTED BY EXIT FESTIVAL VISITORS DONATED FOR HUMANITARIAN PURPOSES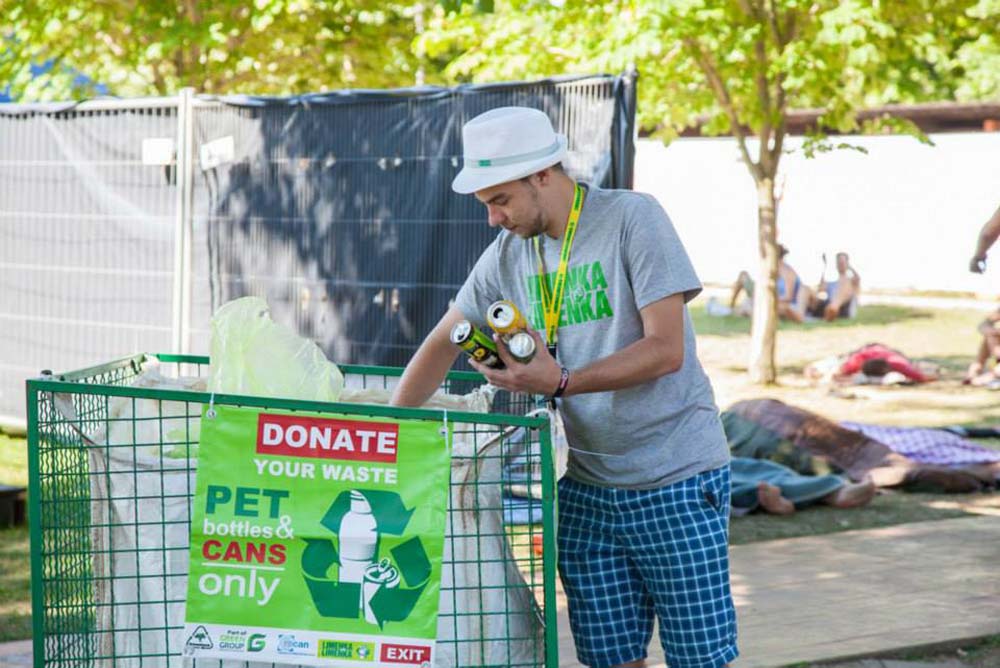 Joint campaign -"Donate Your Waste" carried out during the EXIT festival in Novi Sad by Greentech Ltd. Novi Sad, plastics recycling company, Recan fund for the aluminum cans recycling, and public utility companyZelenilo, Novi Sad, helpedcollectinghalf ton of waste PET bottles and aluminum cans that were sent for recycling, with the actual collected material revenue donated to children suffering from severe and rare disease within the "Human Monday" campaign, implemented by the PUC Zelenilo.
 
During the Festival Greentech and Recan had organized PET bottles and Aluminum cans collection on the several points at the Petrovaradin Fortress as well as within the Exit camp (Strand beach), and have rewarded participants based on amount of donated material–with campaign badges, aluminum can openers , eco shopping bags and sport bags. Recan's Recikl (specially constructed bike for aluminum cans pressing) placed in the Exit camp on the Strand beach hadcausedgreat attention of visitors. Exit Camp guests coming from abroad were massively involved in the campaign, stating to Greentech and Recan promoters that waste separation for recycling is commonplace in the countries they come from, being glad to actually have the opportunity to contribute to environmental protection as well as to participate in the humanitarian campaign in the EXIT Festival.
 

Read more...
STRAND BEACH COLLECTED THREE TONS OF WASTE PACKAGING SENT FOR RECYCLING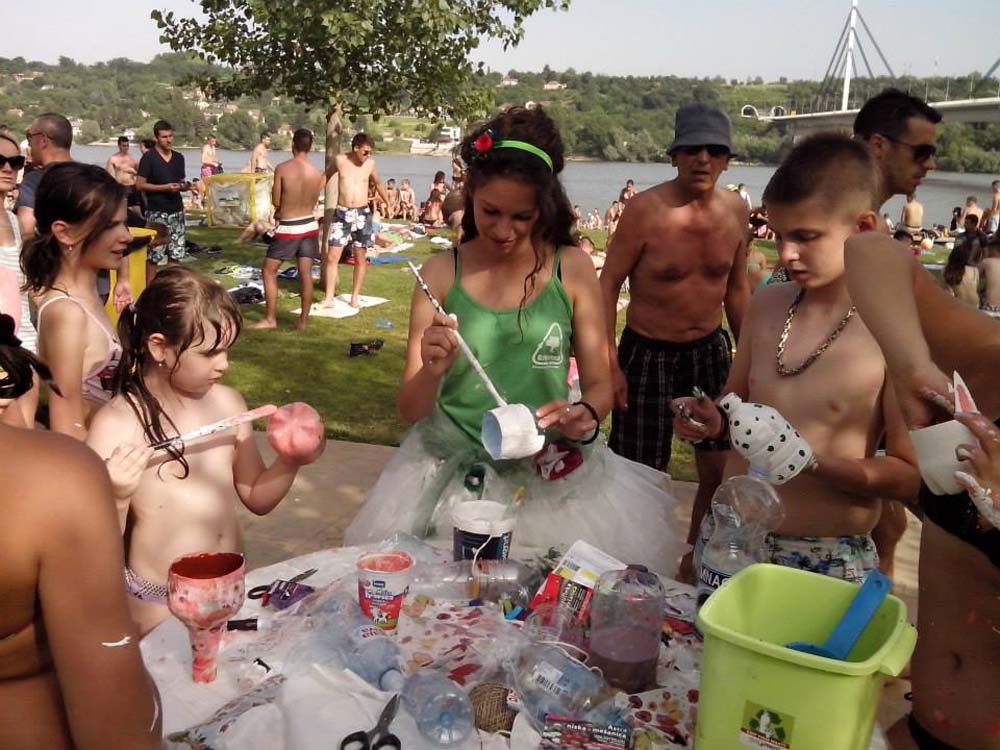 Within two months from start of campaign "Recycle Your Packaging WasteFor a Clean Beach" as well as for the duration of separate waste collection project taking place at Strand beachin Novi Sad, a total of three tons of packaging waste has been collected and recycled.

In order to improve its waste management system and contribute to environmental protection,public utility company Zelenilo Novi Sad, established cooperation with Serbianmajor packaging waste recycling companies. Sekopak company, to that aim, set up 30 special purpose bins for glass, plastic and aluminum packaging disposal, Greentech Ltd Novi Sad,plastics recycling company, securing 10 wire containers, Serbian recycling plant, Grejac, provided abroll container for glass collection, and Recan Fund brought catering facility boxes and manual press for aluminum cans. PUC Zelenilo workers were further engaged in sorting collected waste, since not all of the Strand visitorsrespect provided instructions, disposingdifferent kind of waste in cans intended for the packagingwaste. Some 5,000 flyers were distributed with the instructions on how toproperly dispose of used packaging waste with further 10 public events organized (theatrical play "Dirty or Clean - It is not the same", "Upcycling Gardeners" workshop, mini recycling gym out in the open, creative eco-workshops for children,and Greentech&Recan volunteers collected packaging waste in the Exit camp and the beach during the Exit festival) in order to raise awareness of Strand visitors regarding the significance of waste packaging selection and recycling.

Read more...
SERBIAN ASSOCIATION OF PACKAGING WASTE RECYCLERS MADE REQUEST TO RELEVANT MINISTRY TO AMEND THE LAW ON PACKAGING AND PACKAGING WASTE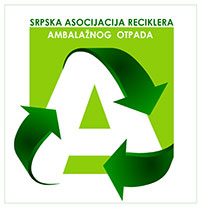 Serbian association of packaging waste recyclers has been established in May of 2015, aimed at both representing and realizing interests of Recyclers and packaging waste collectors in Serbia.Association stands committed to upgrade the packaging waste management system, improve relevant legislation defining the collection & recycling field, andimprove inspection supervision and control of polluters as well as all participants in the waste collecting and recyclinglogistics chain. It's been founded by leading Serbian packaging waste recyclers:Cardboard factory Umka, Paper factory Belgrade, plastics recycling companies- Greentech Novi Sad and Alwag Gajdobra, To-ma Pallet Plus Irig and Serbian glass recycling factory Grejac.

Serbian association of packaging waste recyclershas launchedthe Law on packagingand packaging wasteamending initiative, acting in belief that suggested amendments to the current law could contribute to significant raise of the existing system of packaging waste managementeffectiveness. Association'sattitude is that it is necessary to define more stringent operatingcriteria for the packaging waste System Operatorsas well as to secure higher and more transparent investments in both packaging waste collection infrastructure and recycling.

Read more...
PLANET EARTH FESTIVAL RECYCLING IN HONOR OF WORLD ENVIRONMENT DAY

 Greentech doo Novi Sad marked International Environment Day participating in the Planet Earth Festival, held in the University of Novi Sad Rectorate's building on June 5th and 6th. Festival visitors, mostly University of Novi Sad students, were presented a wide variety of environment related topics by number of speakers during two interesting days in a fantastic premises in the Rectorate's new building surrounded greenery. Topics being presented were in wide range - from genetically modified material and self-heating Eco-House, through to the microbes soil protection and waste management,

Read more...
<<

Start

<

Prev

1

2 3 4 5 6 7 8 9 10 Next > End >>


Page 1 of 15