HALF A TON OF PACKAGING WASTE COLLECTED BY EXIT FESTIVAL VISITORS DONATED FOR HUMANITARIAN PURPOSES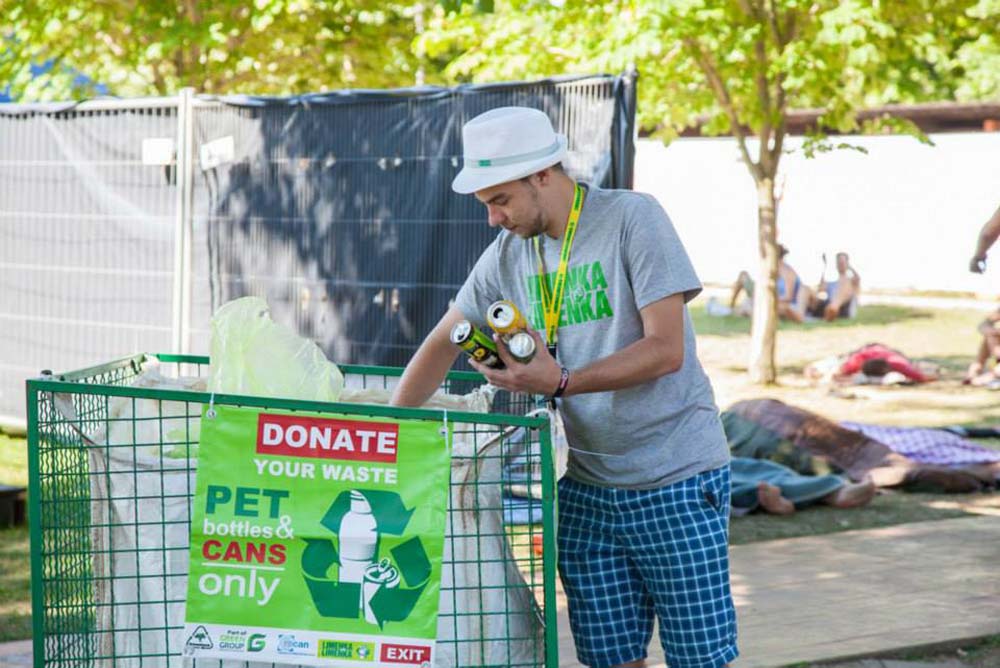 Joint campaign -"Donate Your Waste" carried out during the EXIT festival in Novi Sad by Greentech Ltd. Novi Sad, plastics recycling company, Recan fund for the aluminum cans recycling, and public utility companyZelenilo, Novi Sad, helpedcollectinghalf ton of waste PET bottles and aluminum cans that were sent for recycling, with the actual collected material revenue donated to children suffering from severe and rare disease within the "Human Monday" campaign, implemented by the PUC Zelenilo.
 
During the Festival Greentech and Recan had organized PET bottles and Aluminum cans collection on the several points at the Petrovaradin Fortress as well as within the Exit camp (Strand beach), and have rewarded participants based on amount of donated material–with campaign badges, aluminum can openers , eco shopping bags and sport bags. Recan's Recikl (specially constructed bike for aluminum cans pressing) placed in the Exit camp on the Strand beach hadcausedgreat attention of visitors. Exit Camp guests coming from abroad were massively involved in the campaign, stating to Greentech and Recan promoters that waste separation for recycling is commonplace in the countries they come from, being glad to actually have the opportunity to contribute to environmental protection as well as to participate in the humanitarian campaign in the EXIT Festival.
 

Greentech Ltd. Novi Sad, plastics recycling company and Recan Fund for the aluminum cans recycling have third year in a row conducted their environmental campaigns at the Exit Festival aimed at raising young population awareness regarding the importance of proper waste disposal and recycling for environmental protection and natural resources preservation.
This year's"Donate Your Waste" campaign attracted approximately 20,000 Festival visitors, collecting some 7,000 PET bottles and 15,000 aluminum cans for recycling.