STRAND BEACH COLLECTED THREE TONS OF WASTE PACKAGING SENT FOR RECYCLING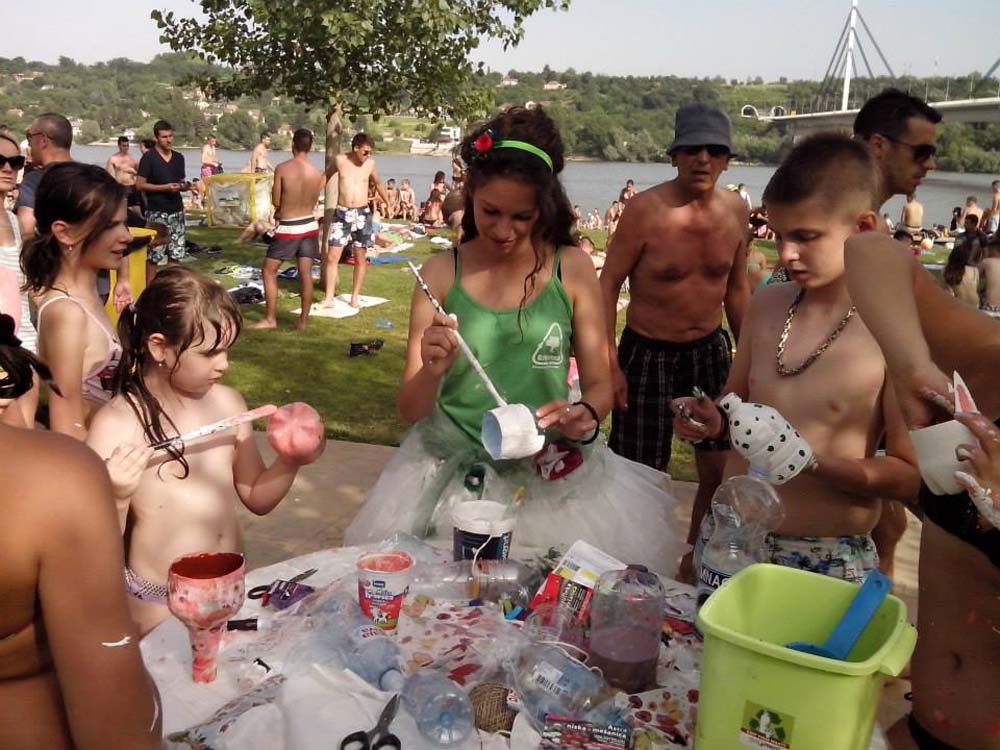 Within two months from start of campaign "Recycle Your Packaging WasteFor a Clean Beach" as well as for the duration of separate waste collection project taking place at Strand beachin Novi Sad, a total of three tons of packaging waste has been collected and recycled.

In order to improve its waste management system and contribute to environmental protection,public utility company Zelenilo Novi Sad, established cooperation with Serbianmajor packaging waste recycling companies. Sekopak company, to that aim, set up 30 special purpose bins for glass, plastic and aluminum packaging disposal, Greentech Ltd Novi Sad,plastics recycling company, securing 10 wire containers, Serbian recycling plant, Grejac, provided abroll container for glass collection, and Recan Fund brought catering facility boxes and manual press for aluminum cans. PUC Zelenilo workers were further engaged in sorting collected waste, since not all of the Strand visitorsrespect provided instructions, disposingdifferent kind of waste in cans intended for the packagingwaste. Some 5,000 flyers were distributed with the instructions on how toproperly dispose of used packaging waste with further 10 public events organized (theatrical play "Dirty or Clean - It is not the same", "Upcycling Gardeners" workshop, mini recycling gym out in the open, creative eco-workshops for children,and Greentech&Recan volunteers collected packaging waste in the Exit camp and the beach during the Exit festival) in order to raise awareness of Strand visitors regarding the significance of waste packaging selection and recycling.

 
Intention of the PUC Zelenilois for the collection of selected recyclable waste to become a common practice, not only within the Strand beach, but within the other company run facilities. Providing that Republic of Serbia recycles only 30% of packaging waste, and with European Union average being twice as much, it would be advisable for other companies and institutions operating in Serbia to follow the PUC Zelenilo suit, more so knowing that it is their prescribed obligation as per Waste Management Law.